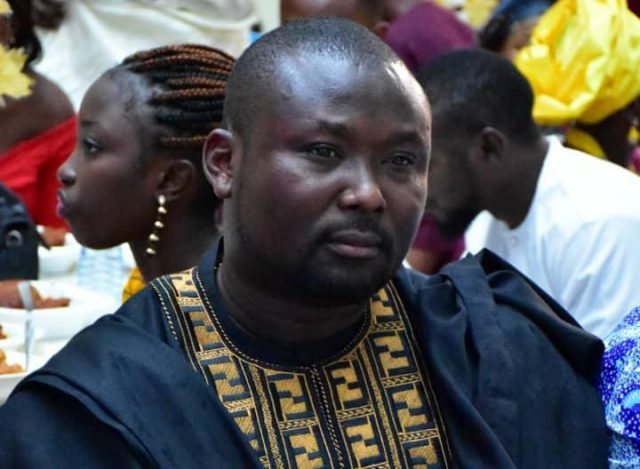 The name Segun Obatoke has become a household name in the Kogi State political terrain not only because of his clever and bold political statements but largely because he endeared himself to the heart of all and sundry through his philanthropist acts even as a young man.
The Kogi State Government, under the leadership of Alhaji Yahaya Bello prides itself as such which has ensured that youths in the state were given critical leadership roles, Segun Olobatoke has however distinguished himself as one who's innate desire is the welfare of the people.
A born Kabba/Bunu/Ijumu federal constituency politician cum philanthropist and the current Senior Special Assistant to Governor Yahaya Bello on youth and Women Mobilization, he has long before now engaged in several philanthropist activities which continues to receive deserving accolades and recognition from home and abroad.
In fact Hon. Segun Olobatoke has been rigorously working to spread the gospel of the New Direction Government of Governor Yahaya Bello into the nooks and crannies of the grassroots through the several empowerment programs that have cut across his Federal Constituency.
In his yearly gesture, Mr. Segun Obatoke during this festive seasons, on behalf of the state Governor distributed over 150 bags of rice, chicken and groundnut oil to his community as part of his support to ensure that they enjoyed a joyous festivity.
Again Hon. Olobatoke on the 29th of December plans to fete widows as he will distribute 10kg rice, Semovita, Groundnut oil, Ankara, Maggi and several cash donation to these vulnerable persons. The plan is to touch about 60 women all across Kabb/Bunnu/Ijumu federal constituency.
As a unifier, Hon. Olobatoke is a huge promoter of the cultural heritage of his people and following the mandate of his excellency, Alhaji Yahaya Bello which focuses on peaceful co existence, he released a sum of 1 million naira to organize the Kabba/Bunu/Ijumu youth carnival with the aim of bringing the people together and exploring the region's socio economic potentials.
It is believed that the carnival has the tendency to metamorphose into a new driving force which will activate both cultural sphere and exhibition activities as well as trade of the said region. Efforts in this forthcoming Kabba/Bunu/Ijumu youth carnival would open up the area for business opportunities, deliver a more booming entertainment sector and also add value to the SMEs and MSME respectively.
A leader with foresight like Hon. Olobatoke identified the numerous opportunities in actualizing such event and resolved to facilitate its reality. As he has taken the role of mobilizing youths and women in his constituency with utmost dedication, the young philanthropist has taken it a step further and history will sure be kind to him.
About Post Author