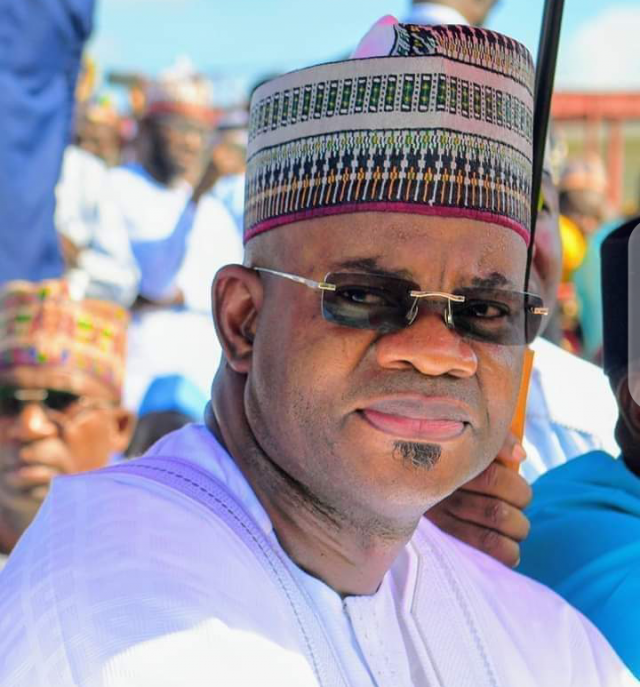 The chairman of Suleiman Baba-Ali Network Foundation through the Spoke person of the group, Comr. Yakubu Abubakar, join the First Family and His Excellency, the Governor of Kogi State, Alhaji Yahaya Adoza Bello to wish him HAPPY BIRTHDAY.
We use this opportunity to ACKNOWLEDGE AND HONOUR A GREAT LEADER, as well as a peace loving Governor whose devotion to the cause of our State and Nation is legendary.
Your Excellency, you have been steadfast in defending the gains of our successful struggle to attain the best Economy in the North Central States, thereby paving the way for the socio-economic and political development of our Dear State.
The State on which you have reposed so much responsibility and trust values the great contribution that you have made towards economically empowering the people through Economic, New Direction and other Empowerment Programmes.
We continue to value your courage in ongoing efforts to making sure that Kogi State becomes one of the developed states in Nigeria, and continue to have global recognition in terms of the available resources in the state such as Agriculture, etc.
Introducing Rice Production and processing in the state by the establishment of a multi billion naira rice mill located at Ejiba in Yagba West local government area of the state, that is now poised to meet the Rice production and milling requirement of the Country.
The sinking of over 147 motorized boreholes across the 21 Council Areas of the State via GYB CONNECT TEAM, among others.
As you celebrate your 45th anniversary, we identify with your strong will to rescue the state through the New Direction.
Kogites are saying a BIG THANK YOU for promoting peace and development of the State.
Happy Birthday Sir!!!
CONGRATULATIONS! YOUR EXCELLENCY!
About Post Author