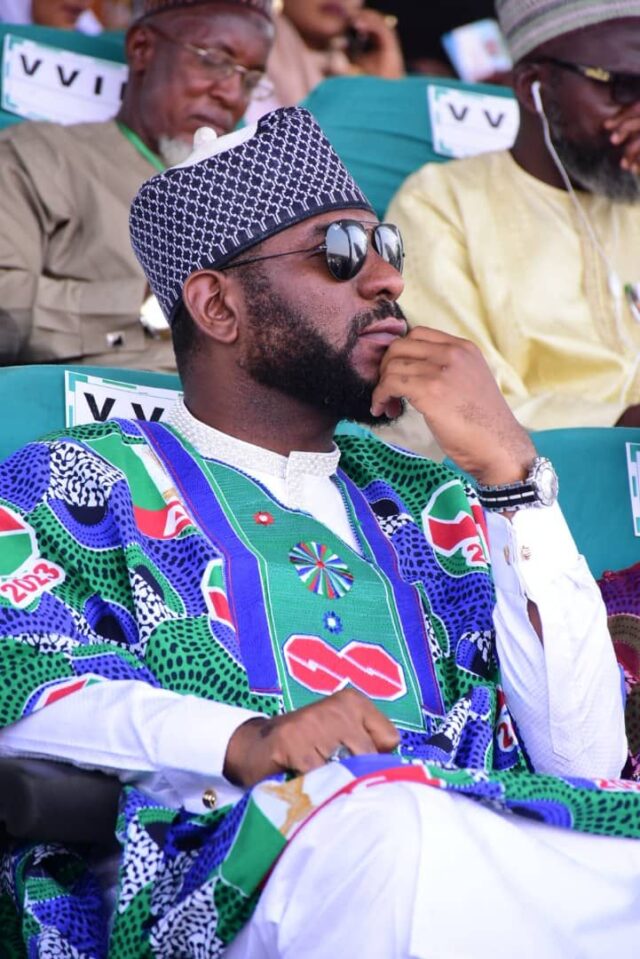 Prince Mustapha Mona Audu, a leader in the All Progressives Congress and former candidate for governor of Kogi State, has urged Nigerians to put good leadership above political party in the upcoming general election.
Prince Mona who disclosed this in a statement he made available to the press on Monday, state that he believes in the presidential candidate of Bola Ahmed Tinubu and his running mate Kashim Shettima but will vote out every other non performing political office holder seeking re-election, especially at the state level.
According to the founder of the Electric Motor Vehicle Company (EMVC), an indigenous manufacturer of electric vehicles, "As we approach the final leg of this pre-electioneering period, I encourage you all to be active, pickup your PVC and vote for a new and better Nigeria.
"I believe the presidential candidate of our great party the APC, Asiwaju Bola Ahmed Tinubu and his VP Kashim Shetima, have the capacity and track record to change the economic situation of Nigeria 🇳🇬 and I will vote for them.
"However, if your Governor, Senator and especially your House of Representative member are totally incompetent then I urge you to vote them out and vote for better leaders regardless of the party.
"It is very clear that the country is at a critical stage and many of our leaders are currently extremely incompetent and have brought about tremendous hardship simply because they are beholden to the leaders that put them there. I urge you to vote them out. Send a clear message to all the leaders that incompetence and poor performance will no longer be tolerated.
"I for one will make sure I vote the right people that will change the situation of our people and our great Nation.
"It is time to rise Nigerians, it is time to stand up and be counted. Make sure you get your PVC as this election is critical for your sake and for the sake of our children.
"It is time to make a difference. Let's send the incompetent leaders packing. We are no longer interested in voting incompetent people for the sake of party. That time has long gone."
The son of former Governor of Kogi, late Prince Audu Abubakar, is a major supporter of Tinubu and grassroots mobilizer of the APC.
About Post Author