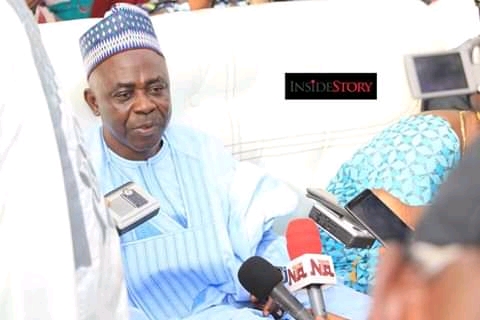 Governor Bello's re-election bid swells with more support, as the Minister of State, Labour and Employment, Professor Stephen Ocheni calls on the people of his constituent to vote him massively in the November governorship race.
Professor Ocheni made the call at the 2019 Annual General Meeting of Igalamela Community Development Association (ICDA) during the Easter break in Ajaka.
He said the people of Igalamela/Odolu Local Government and the state in general should embrace and support the return of Governor Bello to Lugard House to consolidate on his achievements of repositioning and moving the state to the desired level of development.
"We are approaching the governorship election in Kogi State, His Excellency, Alhaji Yahaya Adoza Bello has declared his intention to seek re-election to the next level. Let's embrace this project by voting him massively given the track record of achievements since assumption in office."
The Minister commended Governor Bello led administration for the construction of a befitting ultramodern local government secretariat in the area.
"This giant stride is the first of its kind in the history of our local government. This is in tandem with the broad objectives of the Federal Government Economic Policy of Economic Recovery and Growth Plan (ERGP) which emphasis on investment in infrastructure."
He commended the current leadership of ICDA for its initiative in organizing the maiden Igalamela summit in order to revive the Igala cultural carnival, adding that the gathering was a unique opportunity for sons and daughters to converge with a view to charting a way forward for the growth and development of the land.
Professor Ocheni, however appealed to the people to continue to support President Muhammadu Buhari in it's effort to reduce unemployment through job creation and improving human capital base of the economy.
About Post Author