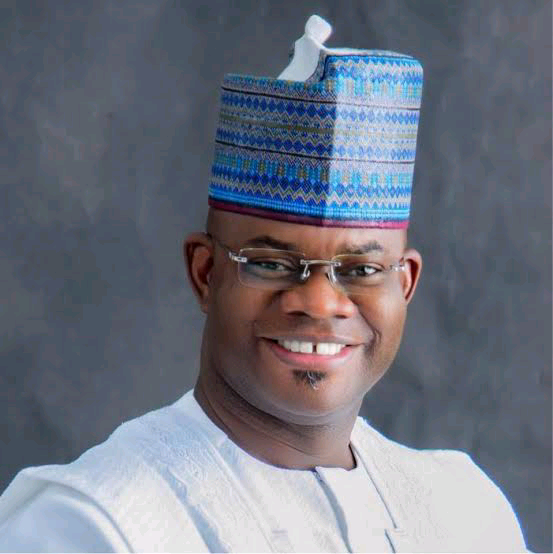 …says administration committed to more developmental strides
Kogi State Governor, Yahaya Bello has assured that the year 2023 holds great hope for the nation of Nigeria and her peoples even as he declared that over the last 7 years his New Direction Administration has ensured that Kogi State is firmly set on a trajectory that would see her emerge prosperous and enviable among states in the country.
Governor Bello made this known in his New Year message in which he extended his wishes for a great year to Nigerians and particularly Kogi citizens, even as he scored his administration high in performance.
'As recently as January 2016 when we took over, Kogi State was largely not on the list of choice places to live and do business, but today, we offer levels of security, unity and prosperity that many have found attractive – hence the influx of new people into our state which was widely reported by both local and international media.'
The Governor who said that President Buhari's visit last Thursday to commission some of the legacy projects built under his leadership was significant. According to him, 'Nigerians, and indeed people farther afield are now aware that this state offers them some functional alternatives to one or two medical, educational and other services which improve citizens' standard of living which they can take advantage of'.
The Kogi State governor reminded Nigerians that 2023 was a year of pivotal elections, especially the one to elect a new president and vice president for the country. He urged citizens who have not done so to go and collect their permanent voters cards insisting that under the All Progressives Congress (APC) as Governing Party, elections had become progressively credible, and free from manipulation.
Governor Yahaya Bello once again canvassed support from Nigerians for the ticket of the APC for the Presidency, insisting that Asiwaju Bola Ahmed Tinubu and his running mate, Senator Kashim Shettima had the proven track record to lead the country, build on the successes of the current administration and correct any lapses.
Bello therefore welcomed everyone to the New Year and thanked The Almighty God for life and health given to all who have witnessed it. He also wished those with any ailments full recovery while commiserating with those who lost family, friends and loved ones in the old year 2022. 'I particularly congratulate the good people of Kogi State for witnessing the year 2023. As an administration we pledge to continue doing our very best to make it a most prosperous and progressive one for all of us.'
He promised that his last year in office would be made pleasantly memorable for Kogi State in terms of transformational leadership and good governance. 'We shall not relent in working hard and smart for you in government to consolidate on our performance in order to fulfill all aspects of our mandate and even surpass them'.
About Post Author