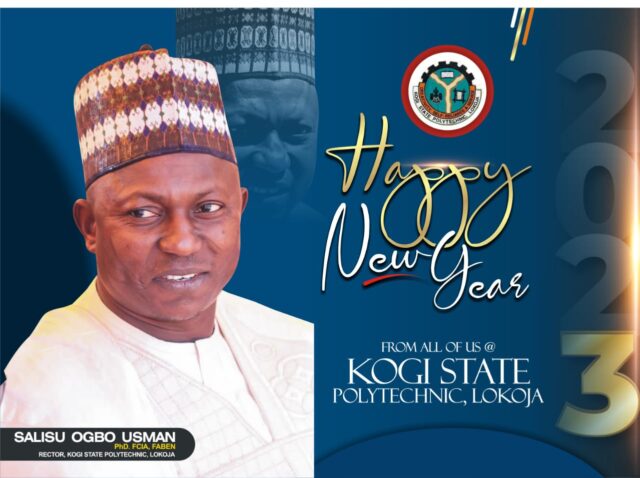 On behalf of the Governing Council, Academic Board, Management, Staff, Alumni and Students of Kogi State Polytechnic, Lokoja, I wish to felicitate with the Polytechnic community, the good people of Kogi State and Nigeria at large, as we welcome the new year of 2023.
Special felicitation goes to His Excellency, the Executive Governor of Kogi State, Alhaji Yahaya Adoza Bello and the entire New Direction team for the successes recorded in 2022, and for the positive expectations of the new year.
As we enter a new year which is a crucial moment of test for our nation and state, it behoves on us all to remain steadfast in our prayers and commitment to the unity and collective prosperity.
May the God almighty grant us the wisdom to support institutions charged with the 2023 transition so as to ensure the advancement of our nation.
This is wishing you and your family a happy, healthy, and abundant 2023!
Salisu Ogbo Usman, PhD, FCIA, FABEN.
Rector, Kogi State Polytechnic, Lokoja.
About Post Author