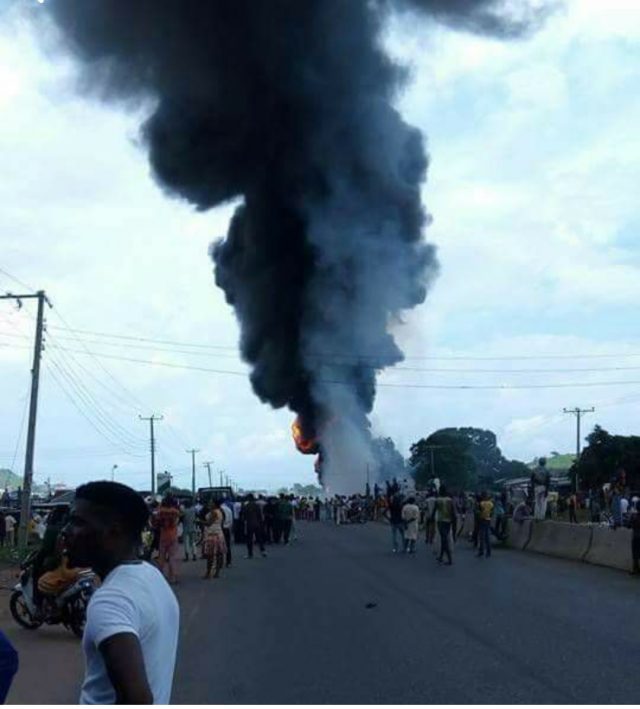 It was a bleak Monday in Kogi State as no fewer than 3 person were killed while 15 persons suffered various degrees of injuries when a tanker filled with petroleum was involved in an accident at Akpogu in Kogi Local Government Area.
The accident, our reporter learnt, occurred as a result of the vehicle skidding off the road and fell into a nearby ditch with no apparent reasons immediately adduced.
The State Commissioner for Solid Minerals and Natural Resources, Engr Abubakar Bashir Gegu, upon learning of the incidence, rushed to the scene where he got firsthand information from where he traced the victims to the General Hospital, Kotonkarfe.
He sympathised with the victims and reassured them of his commitment to doing all within his might to ensure they got quality care.
The Commissioner applauded the people of the area for their empathy towards their fellow human beings, saying their compassion resonates with what the present administration preaches.
He expressed sadness over the occurrence, prayed Almighty God to prevent a re – occurrence and for the peaceful repose of souls of the deceased.
Engr Gegu used the occasion to praise the dogged determination of the present administration under Governor Yahaya Bello towards improving the healthcare subsector of the state, stressing that but for the quality health facilities in place, victims would not have had the care they needed.
He also applauded the health workers for their prompt response to the victims, and assured them of the commitment of government to improving their welfare.
The Commissioner was accompanied on the visit by Hon Abdulkarim Isa Ecomog, the chairmanship aspirant for Kogi Local Government Area.
About Post Author