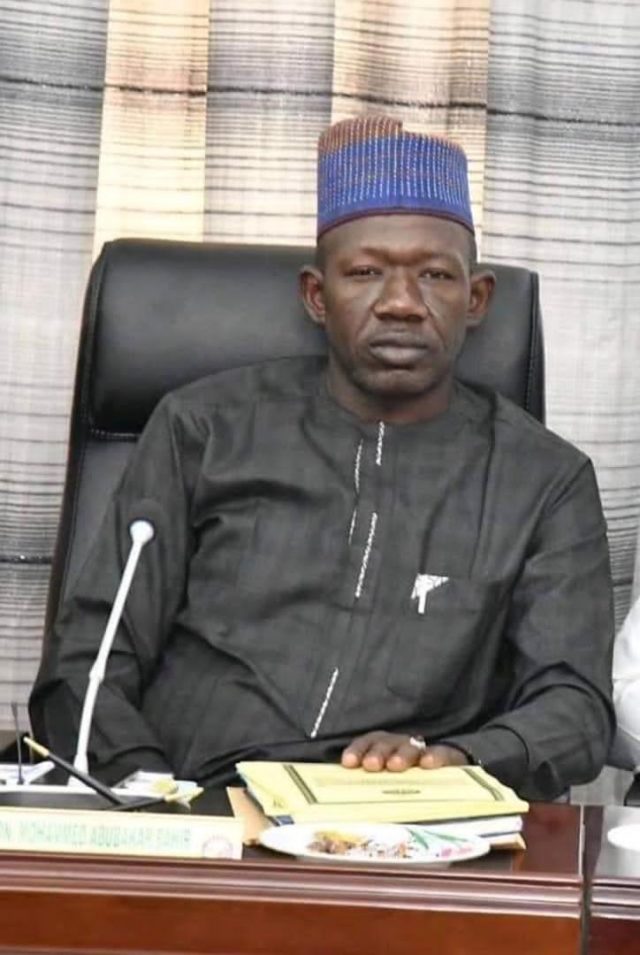 The chairmanship and their Vice Chairmen candidates in the December 12th Local Government Polls in Kogi State has been described as one of its kind and a pointer to what Nigeria could enjoy if Govenror Yahaya Bello is given the opportunity to run the country's affairs in 2023.
This was the resolution of the Director General for the APC Campaign Council in Kogi Local Government Area, Engr Abubakar Bashir Muhammed in an interview with pressmen.
Engr Bashir Gegu expressed optimism in the ability of his Council to deliver the polls to the APC one hundred percent, adding that he doubted if the opposition parties could muster a victory in any polling unit.
He stressed that the emergence of the candidates was a testament to the administrative capacity and commitment of the Govenror to ensuring only the best flew the flag of the APC, adding that the candidates would assist in driving the development agenda of the New Direction government in all the LGAs of the state when they are formally elected.
Engr Bashir Gegu however called on all APC members to up their games ahead of the polls, reiterating that despite the confidence of victory, his Campaign Council would not take anything for granted.
He notes; "The victory of the APC at the forthcoming Local Government poll is sort of a testing of the microphone for the Nigerian Project of our amiable Governor, Alhaji Yahaya Bello. He is a man with the experience having led Kogi State with so much dexterity in the last four years. Nigeria, no doubt, needs a leader like the young, energetic and sagacious man.
"The composition of the chairmanship candidate and their various vice chairmen is one of its kind in the country's history as GYB is practicalizing the 35 % affirmation of the Beijing Declaration. It is this that has been put in motion that is giving us assurance that we will defeat all other parties with landslide victory across board."
On the candidature of Hon Isah Abdulkarim Ecomog and Hassana Ishaku, the Director General described the duo as marketable products which makes the election the more easier for the ruling party.
While thanking APC stakeholders in Kogi Local Government Area for their sacrifices and commitment to the cause of the party, he also lauded party faithfuls for their dedication and loyalty, and urged various committees set up for the purpose of the election to be serious with the task ahead.
"It may not be too related, but I want to inform the people of Kogi LGA and the state in general that Governor Yahaya Bello will be the next president as Nigerian youths are clamoring for the youngest Governor in the country to lead us in 2023."
About Post Author