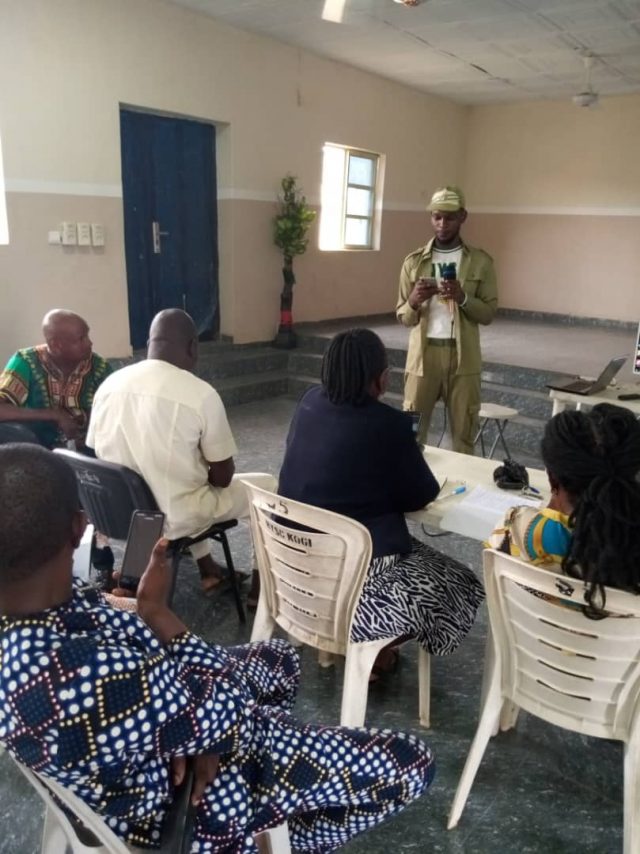 Kogi State National Youth Service Corps (NYSC) has, as part of it determination to remove all barriers to official communication, taken steps to propel its staff and serving corps members to meet the challenges posed by the pandemic.
To this end, the organisation has organised a seminar where its personnel and the corps members learnt rudiments of the use of intercommunication technological tool, ZOOM.
The seminar which was anchored by a serving Computer Science graduate of Delta State Polytechnic, Ozoro, Mr Ernest Anyafulu had the attendance of the state coordinator, Mr T.O Lasaki; the Zonal Inspector for Lokoja zone, Mr Muazu Etsu; other officials and members of the Editorial and Publicity CDS group.
The Corp member who took participants through step-by-step use of the technology, instructed some of those who didn't have the application on their devices to have it downloaded.
He also had a practical demonstration of how the technology functions and had the participants try it out, informing them that it could be used for meetings, seminars, workshops and other official engagements that would enhance productivity.
Speaking after the seminar, the Lokoja Zonal Inspector for the corps, Mr Etsu Muazu and all others bared their minds and described it as an eye – opener, saying it would go a long way in assisting them in the discharge of their duties.
They noted that technology was already running the world and that with such communication tool, there would be no barrier to their performances.
Since the COVID-19 hit, organisations globally have looked for ways to make it easy to hold meetings, interviews and other interface for societal progress.
About Post Author