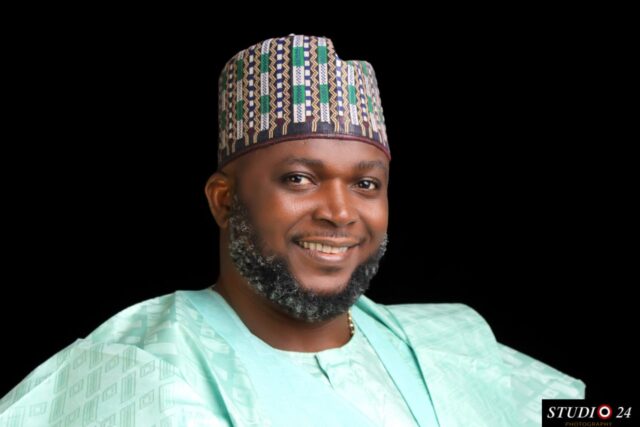 A frontline aspirant for the Ankpa, Olamaboro and Omala House of Representatives on the platform of the Labour Party, High Chief Peter Ameh has congratulated members of the Political Steering Committee of the Kogi State Council of the Nigeria Labour Congress and the Trade Union Congress, saddled with membership drive into the Labour Party by the Kogi State Chairman of Nigeria Labour Congress, Comrade Onuh Edoka.
In a congratulatory message made available by the campaign organization, High Chief Peter Ameh described the move as a well calculated, responsible and timely step taken to liberate the suffering people of Kogi State and Nigerians from the dominance of the two major political parties in the country.
The statement described the NLC President Comrade Ayuba Waba as a visionary and people-oriented leader whose initiatives to put life into the Labour Party will not only liberate Nigerians from poverty, political ignorance and misrule, but will be a formidable alternative for credible leaders who are workers oriented to emerge.
High Chief Peter expressed confidence in the Isah Abubakar led committee to come up with a membership drive that will truly work with aspirants to end the sufferings of the poor masses deprived of basic and social services.
According to the aspirant, his desire to contest the Ankpa federal constituency seat on the platform of the Labour Party was anchored on the sincerity of the party, genuineness of its members, workers agenda and the fact that it is the worker's party, his ambition is anchored in liberating the suffering workforce of Ankpa federal constituency come 2023.
He paid tribute to the doggedness and proactive chairmanship of comrade Onuh Edoka whom he described as a farless, intelligent and courageous leader for creatively piloting affairs of civil servants in the state in the past seven years.
The statement further noted that Onuh Edoka's swift moves to inaugurate the committee was to see that the party becomes formidable and stand as the most credible political alternative especially in Kogi State.
High Chief Peter Ameh said he is open to support and any form of genuine collaboration that will enable the dream of the party to come to reality.
The statement charged Kogites, Nigerians and people of all status to key into the option provided by the Labour Party to enable Nigerians experience good governance, adequate security, quality education and other social amenities that have eluded them over the years.
While looking forward to brighter days as the committee goes into the grassroots for membership mobilization, Peter Ameh urged them to carry out all their activities within the ambits of the law, fear of God and for the interest of Nigerians, especially the workforce of the state