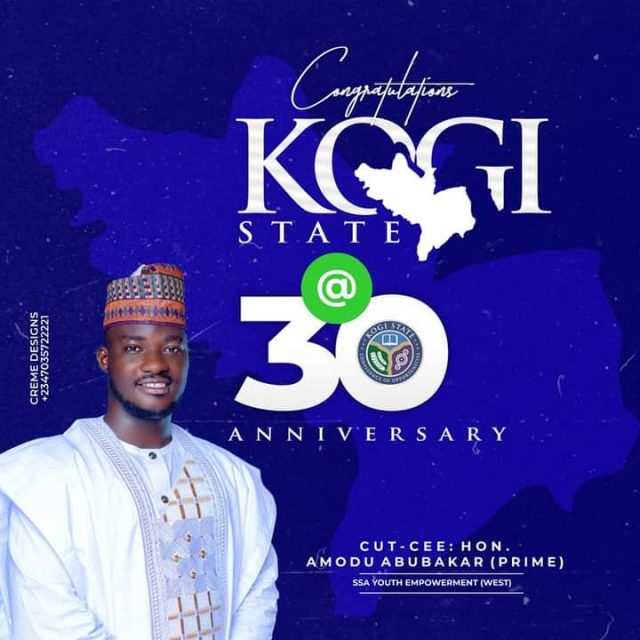 The Senior Special Assistant to Governor Yahaya Bello on Youth Empowerment in Kogi West, Honorable Amodu Ibikunle Abubakar has described the Governor as the people's president.
Honorable Abubakar stated this in a press statement made available to newsmen to celebrate Kogi at 30.
The SSA said the giant strides made by the Executive Governor Yahaya Adoza Bello in transforming all the sectors of the state economy was why various stakeholders and organization has been pressuring him to contest for the presidency.
He explained that many across the country today consider the Governor as the man of the people who possessed more than it takes to lead the Country considering how he has always stood firmly with the people in moment of uncertainties.
Honorable Abubakar said in Security, Kogi has become an envy among other states in the federation which according to him was as a result of the conscious effort made by His Excellency Alhaji Yahaya Adoza Bello's Government to prioritize the protection of lives and property.
The SSA also called on other stakeholders in the New Direction Government to always put the interest of Governor Bello first, as the only interest of the Governor is serving the people.
He prayed God to continue to guide the state leaders aright to be able to continue to do more for the people and wished the people a hearty celebration.
About Post Author