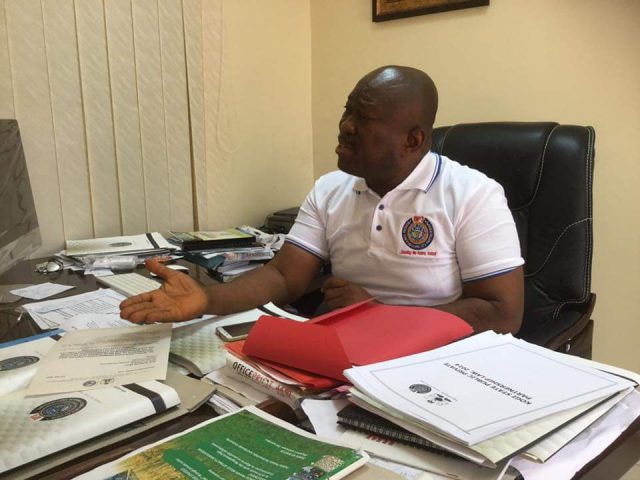 Kogi State Bureau of Public Private Partnerships (BP3) has restated its commitment to the economic advancement of the state through private sector involvement within global best practices.
The Director General of the Bureau, Arc Bob Achanya made the submission earlier today in an interview with our reporter in Lokoja.
He was reacting to an enquiry about why activities of the bureau has waned, saying it was because the establishment was going through modification in order to make it more functional for better service delivery to the citizens of Kogi State.
Arc Achanya who used the opportunity to bare his mind on the issue of some of the untapped economic opportunities of the state gave kudos to the administration of Governor Yahaya Bello for having the foresight to establish the bureau.
He wondered why previous administrations did not think of establishing such an important body, saying economies all over the world require private sector input for optimal success as government could not do everything on its own.
"Go to even some of the most advanced countries of the world, you will find out that the private sector plays critical role in their major economic ventures. While some governments have stayed off completely from owning corporations and businesses and are only serving as policy makers to control economic activities of the private establishments, others collaborate with them to bring various businesses into existence.
"Kogi state is therefore fortunate to have someone like Governor Yahaya Bello who has an entrepreneurial background at this point in time. Little wonder he created this bureau to facilitate public and private sector collaborations in order to seize full economic potentials of the state."
While using the opportunity to express gratitude to the Chief of Staff to the governor, Hon Edward Onoja (CIK), who he said has great passion in ensuring all the resources of the state are harnessed for the benefit of its citizens, noted that he has shown tremendous concern about the flourish of the bureau.
He also thanked the Chairman of Kogi State Internal Revenue Service (KGIRS), Alhaji Aliyu Salami for his willingness to collaborate with the BP3 to ensure the state taps all its economic opportunities in order to improve its Internally Generated Revenue.
About Post Author