As neighbours to Kogi, the leadership of Kwara State Christian Association of Nigeria (CAN) says it is ready and would continue to pray for Governor Yahaya Bello to become the country's President in 2023.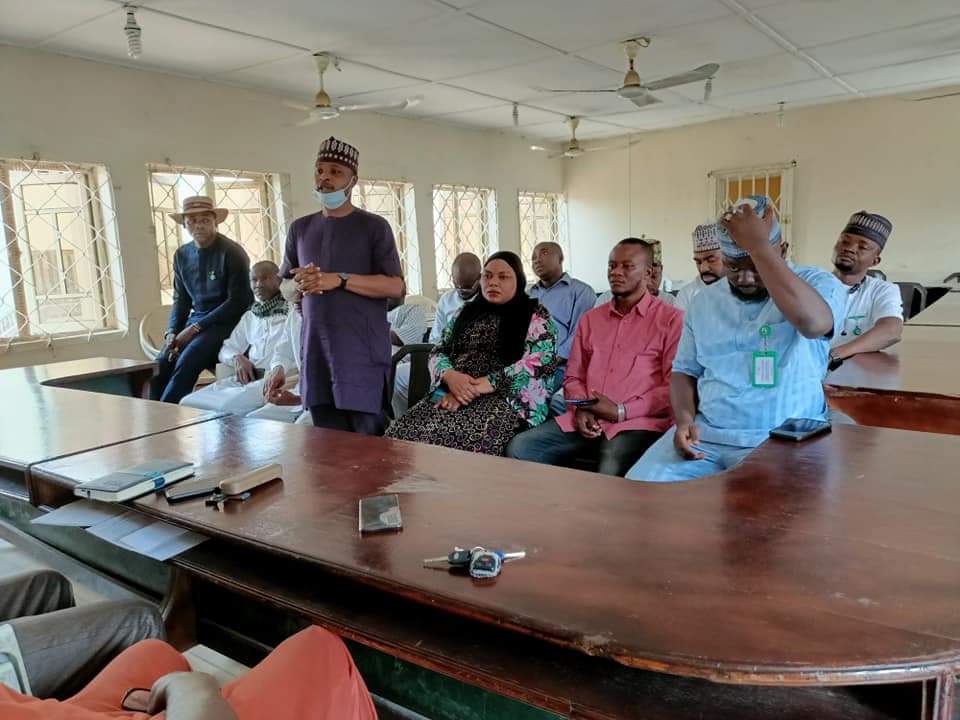 The body gave the promise on Thursday in a meeting with the Forum of Senior Special Assistants (SSAs) to Kogi State Governor who paid it an advocacy visit where they solicited for support and urged for prayers for the Governor to succeed.
Secretary to Kwara State CAN, Reverend Reuben Ibitoye who spoke on behalf of the Association said they were grateful to the Governor for being the first to consider and ensure religious balance, unity and equity through appointments and provision of amenities in the state.
He was particular about the decision of the current administration in Kogi State to construct a Chapel in the Government House for the first time since the over twenty years of the state's creation, saying it showed he is not a religious bigot and has the interest of everyone at heart.
The secretary decried the level of insecurity pervading the country, stressing they were aware of the exploits of Governor Bello in the sector, saying the world was moving fast and requires the resoluteness and commitment of a leader to help it actively fight the menace that have continued to threaten the corporate existence of the country.
He said CAN in the state would pray seizelessly as a religious body for him to succeed because that is the primary reason of their existence, noting that the country required vision and determination of a willing leader to make necessary sacrifices for Nigeria to survive.
The Secretary who thanked the entourage for their show of commitment to the cause said the crop of guests that make up the entourage shows Governor Bello is a leader that thinks of the next generation, rather than the next election as their youthfulness was necessary to drive any process to progress.
In their separate remarks, the state CAN Director, Reverend Yemi Adepoju, Elders Olatunji and Adekanye all lauded the Governor and restated their commitment to backing him for the nation to be better.
In their remarks earlier, Chairman of Forum of SSAs in Kogi State, Hon Ismail Umar and others, informed the Christian leaders that they were in the state to solicit their support and prayers for the Governor to succeed as the nation's next President.
They said the Governor has justified his commitment to being the face of Nigeria's greatness through the unity of all the components, women and youth inclusiveness in governance and other policies that have taken even the less privileged sectors into consideration.
About Post Author