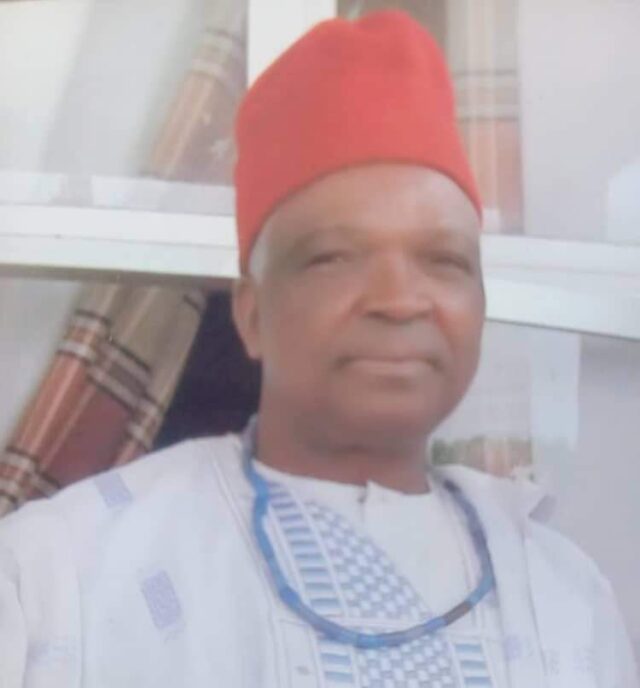 The date for the funeral ceremony of HRH, Adams D. Salifu (JP), the Omaba of Ogodu kingdom in Omala local government area of Kogi state has been announced to take place on the 26th and 27th December, 2022.
Before his transition on the 6th July, 2019, he was the Omaba of Ogodu (Second-class titled king), the paramount traditional ruler of Ogodu district and also an active member of Omala traditional Council.
The invitation sent out by the family gave the arrangement of events as follows:
Cultural & Traditional rite to hold at The Palace of HRH. Adams D. Salifu (JP), on 19th December, 2022. Valedictory football Match to be held at L.G.E.A Primary School Football Field, Ogodu, Omala Kogi State, on 24th December, 2022.
Night of Tributes to hold at Ogodu Town Hall, on 25th December, 2022, followed by All Night Christian Wake, at the Palace of HRH. Adams D. Salifu (JP), 26th December, 2022.
Grand Finale/Funeral Ceremony at LG.E.A Primary School Ogodu, on 27th December, 2022.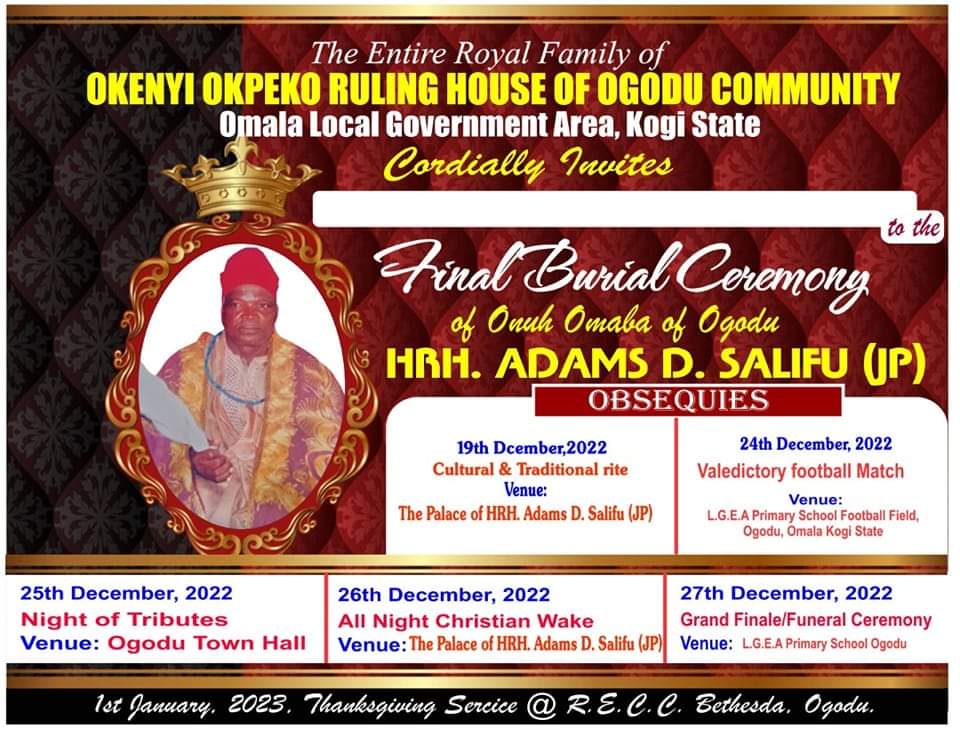 About Post Author