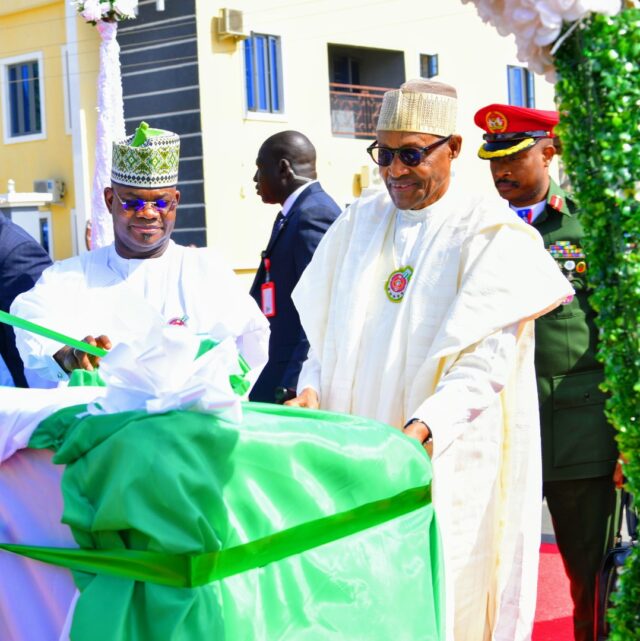 The Rector, Nigeria-Korea Friendship Institute, Mr Williams Charles Okuwatoyin has celebrated and congratulated Kogi State Governor, Alhaji Yahaya Bello on the successful and historic hosting of President Muhammadu Buhari and the inauguration of several legacy projects by the president.
The Rector who sent his felicitation message through a press statement signed by him on Friday, described the event as epoch making and has validated Governor Bello's claim of repositioning Kogi State for a greater and brighter future.
He noted that the President's encomium on Governor Bello's performances in infrastructural development and security were not mere words but an attestation of his strides since his emergence as the elected governor of the confluence state.
The Rector added that Governor Bello's efforts cuts across every sector in the state and particularly those prioritized by the thematic blueprint of his New Direction Government attesting that his administration has ticked all promises made to the people of the state.
He said another remarkable and heart warming announcement made by the President during his state visit was about the settlement of over $400million Ajaokuta Steel Company's debt and the planned concession to a private firm which would ensure commencement of operations and a gross yearly earning of over $1.6billion alongside jobs for over 500,000 persons.
He asserted that the administration of Governor Yahaya Bello which made relentless efforts to facilitate the resuscitation of the moribund company would have yet another historic win and success story to tell when the company commences operation alluding that NKFI as an engineering, technical and vocational hub was suitably positioned to facilitate quality and well trained manpower.
While congratulating the people of Kogi state for witnessing a new dawn of industrialization and urbanisation in the state he prayed for God to strengthen the Governor and empower the administration to do more for the people till it's last day
About Post Author