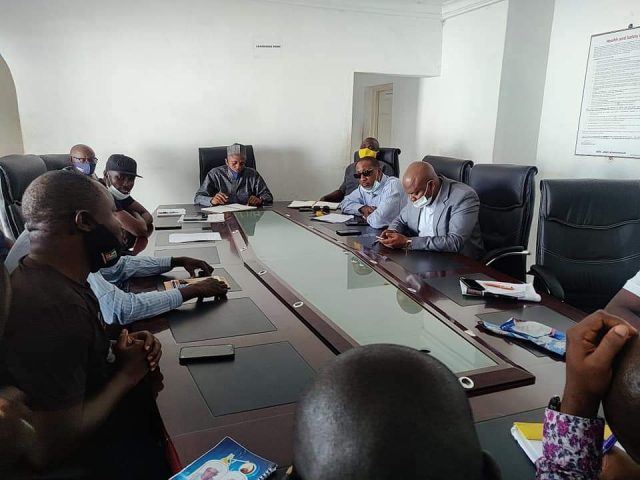 The leadership of Light Up Movement has told the Abuja Electricity Distribution Company (AEDC) that it would always back electricity consumers in the state over the company where the two differ.
This was the position of the body as presented by its Chairman, Comrade Iliyasu Zakari at an interactive meeting it held with the Kogi Region of the company in Lokoja on Wednesday.
The Chairman had earlier commiserated with the General Manager, Engr Yahaya Jere over the recent loss of his uncle, and prayed Almighty Allah to grant the deceased eternal rest in Jannatul Firdaus.
The Chairman used the occasion to praise Engr Jere for his leadership style which is progressive and inclusive, saying it was worthy of emulation.
Comrade Zakari who expressed assurance that the interface provided avenue to tell the company the needs of its customers in the region, he said there was need for electricity consumers to get their money's worth.
He said the movement would not stay idly by and watch innocent consumers being short – changed, adding that the day members of the body began to lose confidence in the body, that would be the beginning of the movement's end.
The Chairman assured the company that the movement would always try its best to serve as an intermediary and intervene where necessary to avert any form of friction, and made it clear that the priority of the movement is the consumers because the body is a pressure group.
"The company cannot exist without the consumers who are the actual reason for AEDC's existence. We will make sure we try to explain to them on why certain things are as they are, according to the information at our disposal, but where they differ and are on their rights, we'll stand by them and not the AEDC," the Chairman clarified.
Other members of the movement then tabled public complaints across the region and their personal ones, to which the company provided explanations.
At the end of the meeting, it was resolved that the two groups – AEDC and the Light Up Movement – would continue to engage each other in an open, sincere, transparent and productive manner.
It was also resolved that AEDC would provide customers with 11 hours segmented electricity supply to those on Band D and E and that better communication and engagement would be established between each other.
The meeting further agreed that nasty and unsavoury social media posting while tabling customer complaints should be discouraged, continue extension of hands of fellowship to improve revenue collection by the company and training and retraining of AEDC staff would be encouraged to enhance productivity and improve service delivery.
It was also agreed that in-house platforms be used to iron out areas of disagreements to avoid outside interference with issues that concern the two parties.
About Post Author