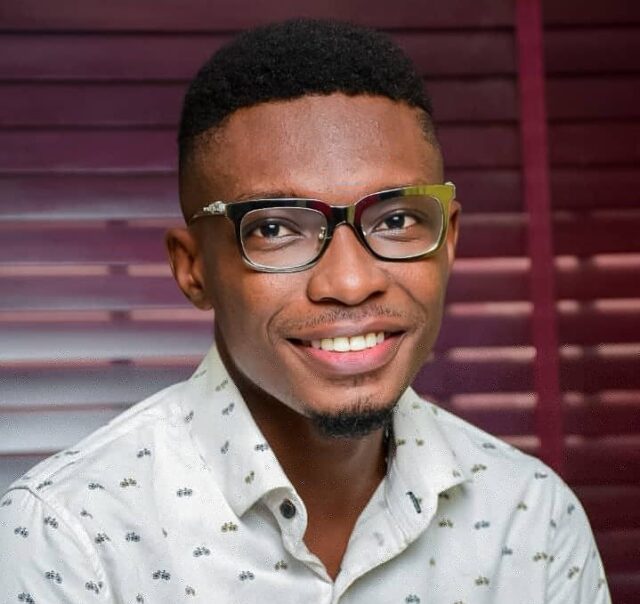 Yahaya Bello has always had a curiosity about the stubbornness towards his belief.
There is something that shines about the way he makes up his mind about something. He probably takes a long time to ponder upon it, and then he makes a move, and if you know Bello, it is best to believe that in one way or the other, success will lie at the end of the arduous tunnel.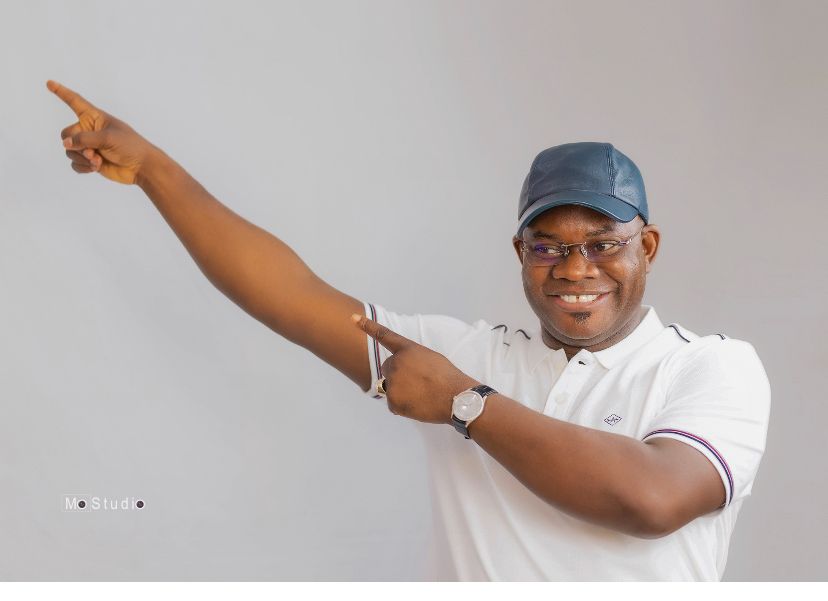 The initial beauty of it all is that every amazing story of his life's triumph often starts with total disbelief from those who should naturally champion a cause.
The same case exists today.
It is common knowledge that Yahaya Bello is currently amongst the top contenders to take over from President Muhammadu Buhari in 2023. The most coveted seat in the country has certainly seen a lot of interest from many people. While an estimated thirty (30) persons have openly stated their interests and taken one step further by purchasing the One Hundred Million Naira Presidential form, some others have tried to use the back door to grab the All Progressives Congress candidacy, none more so than the former President of Nigeria, Goodluck Ebele Jonathan.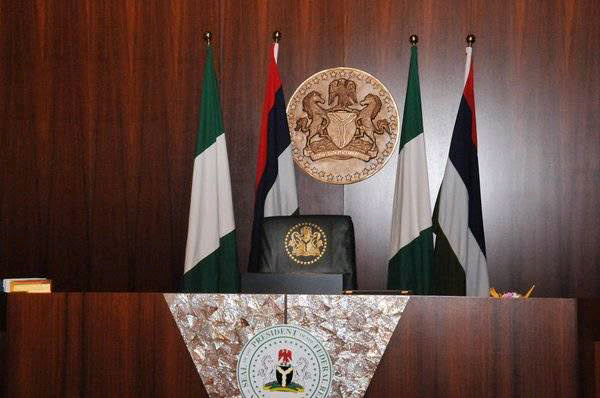 Like I predicted in most of my past monthly ramblings, the 2023 elections will witness some of the most enthralling politics ever known to Nigeria and Nigerians. We have barely scratched the surface of the entire process, yey we have had the Governor of the Central Bank of Nigeria, Godwin Emefiele express interest despite his current appointment requiring non-partisanship. We have also seen the People's Democratic Party (PDP) do away with its infamous zoning formula in an attempt to wrestle back power from the incumbent party. We have seen old people claim to be young, and young people behave like the old in an attempt to attract public attention. We have seen many things and we will see many more before this saga is finally settled.
The drama of Nigerian politics.
Yahaya Bello's style of politics appeals to millions of Nigerians because he exhibits a character that is deviant from these typical Nigerian politicians. He has the aura of a person so sure of his stance, he probably knows that in a few days, weeks, or months, you will all get round to realizing that he has always been on the right path. When he communicated his displeasure with the manner with which the Nigerian government approached the Covid-19 pandemic, many thought he was crazy. He used the time wasted by many to initiate the building of critical infrastructure in the health sector for his people, and whilst others are currently getting to grips with the aftermath of the pandemic, Kogi has a 300-bed Reference Hospital with the first of its kind Hyperbaric Oxygen Treatment (HBOT) chamber and eight other Specialist hospitals under construction.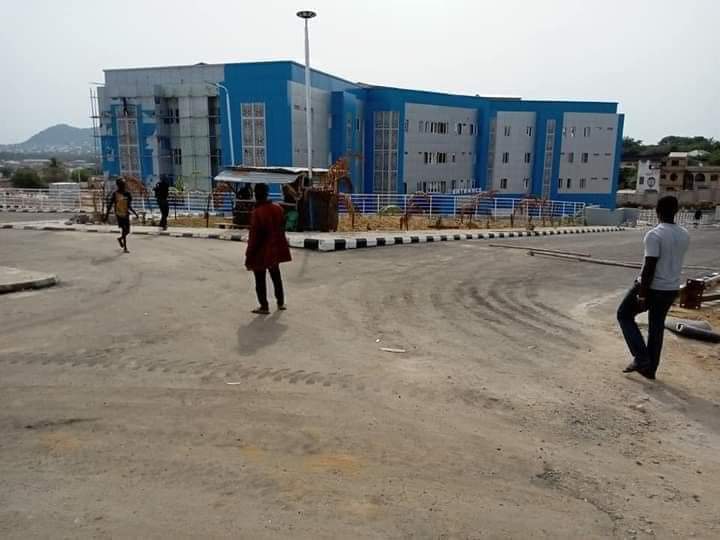 Few words, more action.
I can continue to make further emphasis on my point with a litany of examples, but there is nothing I could say that I have not said before in my previous monthly releases, and whatever I miss can be discovered in the first of its kind e-compendium launched by his government last year: www.kogipedia.net. The result thereof is that Bello perfectly encapsulates the sort of leadership Nigeria craves at this critical moment in our history.
I want to believe that the reader of this piece also believes, that Nigeria as a nation needs a leader who is not afraid to make hard choices when he is sure that the Nigerian people will be the major beneficiaries later on. I value a leader who realizes that the security of life and property is the number one criterion of good leadership. I respect superintendents who know for a fact that nothing can thrive in the face of insecurity and often find it distasteful to sugarcoat facts and figures just to get people excited to vote for them.
At this point, we need to face the facts.
Nigeria lacks the appropriate security.
Nigerians are not in unity.
Nigerians are suffering.
If you, as an aspirant, know this as the basis for your campaign and focuses on how to rescind this evil trajectory, then your desires for this nation will be tasked as noble, to say the least. I frown at aspirants from all parties that talk about elevating the economy and promoting oneness whilst possessing untraceable antecedents to back up their claim. The ability to reproduce is founded on the belief that one possesses fertility in the area they claim to have superior knowledge.
Which of the current aspirants in both major parties has guaranteed improved security in their domain? How many of them have made practical moves to promote unity amidst the borders that they have super-intended in the past? Which of them can boast of carefully laid out plans that has effectively raised a few hundreds out of poverty?
In my opinion, only one: Yahaya Adoza Bello.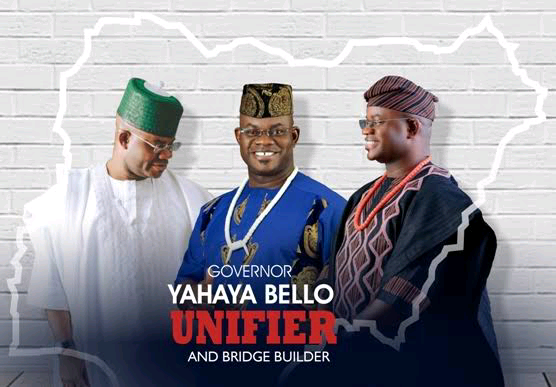 Nothing can be built on a platform of insecurity. Anyone who says otherwise is a bloody liar and must be scrutinized for their true intentions for this nation. If a country is insecure, how can you attract investors? Without investors, how can the economy thrive? Without unity amongst the thousands of tribes and religious inclinations across Nigeria, how can one dream of a prosperous nation? If an aspirant in whatever party does not have any plan to solve insecurity and disunity but promises to elevate the economy, what do we call such a person?
A charlatan.
You cannot recognize the disease of a nation and prescribe a different medication for it. Nigeria needs to be secured, united and prosperous in that order and as far as my eyes can see with the sheer qualities of aspirants on display at the moment, only one man fits the bill to the last letter.
In just Seventeen days, the fate of the Nigerian nation will hang in the balance as delegates from across the country go about their democratic business in electing who becomes the flag-bearer of the All Progressives Congress. For once in our history, we must consider the fate of our nation above all else. Personal aggrandizement must be shelved aside and patriotism, nationalistic mindset and the desire for a nation we can all be proud of must be at the forefront of our minds as we make this choice.
The choice to liberate Nigeria from the evil grasp of insecurity, disunity, class divide and poverty. The choice for a better life for our children and grandchildren after them. The choice for freedom of belief, association and communication. The freedom to aspire to whatever you want in a nation that has all the potential to be greater than any other.
The choice you make in exactly seventeen days can inspire the next seventeen years.
Make the right choice.
Bello is the man.
Written By Sam Aina
About Post Author