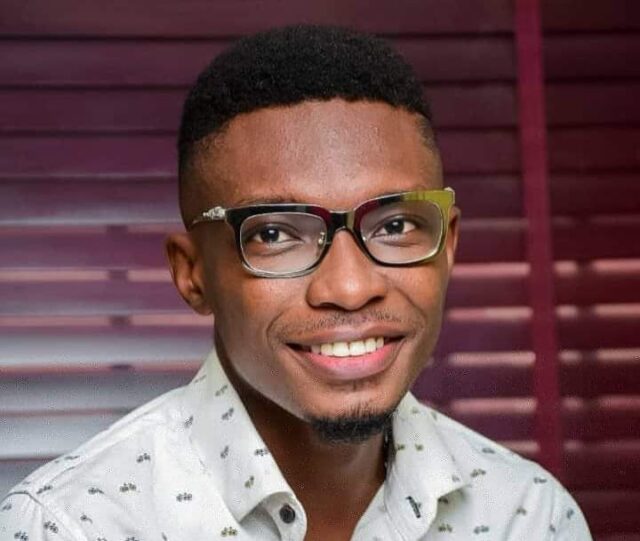 I was privileged to attend a meeting of some of the most intelligent minds in the country about a week ago.
The State Commissioners of Information from all the states currently governed by the All Progressives Congress (APC) converged in Lokoja for a conference. Yahaya Bello, in his usual meet-my-twin-meet-me character, sent his Deputy, Chief Edward David Onoja to represent him whilst he attended another important event in Abuja. After declaring the event open, Edward implored the attendees to do one thing for him, which was to go to some of the legacy projects facilitated, funded, and completed by the administration under which Yahaya Bello's much-maligned notoriety reigned supreme. By the evening of the same day, after which he expected them to be famished beyond measure, he promised to treat them to a special dinner at his home where their observations would be noted and worked upon accordingly.
I observed, keenly, the amusement on some of their faces. Legacy projects? They must have thought they were in the wrong state.
Right there and then, I challenged myself to complete all the strenuous tasks set before me for the day so that nothing would make me miss out on the proposed dinner. I love food. What I love even better, is excellent meals marinating my taste buds whilst my brain is conscious of the fact that I do not have to pay a dime for the pleasure. What was best in my imagination, however, was the thought of all this enjoyment in addition to the changed mentalities I was likely to witness in a few hours.
I was amongst the first to arrive.
Pleasantries were observed and then the matter came up in discussion. In the next hour or so, all of these individuals began to describe their fascination, amazement, and utter shock at some of the projects they visited during the day. The multi-billion Naira Reference hospital was especially a recurrent topic of wonder, with its world-class equipment, chief of which was the Sigma MRI scanner – only the second hospital to possess such in the world. The jaw-dropping secondary schools GYB Model Science school in Lokoja and the others currently ongoing in the East and Central, the Confluence University of Science and Technology, the Ganaja flyover, the Buhari Square, and the roads that used to be death traps but were reclaimed and reconstructed by the Yahaya Bello administration found themselves mentioned at various times during the night.
Without a shadow of any doubt, they were all amazed.
One particular lady confessed to having believed all that she had heard from the media about Bello and promised to have an issue with anyone who says he does not have projects to show for his time in government on Twitter going forward. According to her, with the bit she saw just that afternoon, Bello comfortably sits amongst the top three Governors in terms of Infrastructure development since he assumed office – and he is not number three.
That is the man Bello for you. Hated from afar, adored from within, celebrated upon the conduction of due diligence.
We have a big issue that will continue to hinder our progress as a nation unless we come together to fight it. Tribal and religious discord has been allowed to fester for too long on one arm, whilst, even more recently, the media on another arm has been allowed to dictate what we believe and what we do not without any attempt by educated Nigerians to verify the statements. We run along with whatever we see and hear, and it is not misplaced to see a well-educated person arguing with others based on facts he read on the news without verifying the facts of the matter himself.
A prime example is a gigantic goof recorded by the media outfit, AriseTV last week when they published what could easily have been verified with just one call to the electoral body, INEC. Unfortunately, they did not. Someone (not the official INEC Twitter handle) posted it, it gained thousands of likes and retweets and it was immediately deemed popular enough, so it had to be true. They ran along with it and before they could realize their mistake, it was too late. That is the country we live in.
Blame the government all you want, but we can only elect people that mirror the society they emanate from. If we are all diligent in service and consider people based on merit, it will be easy to elect someone with a similar character. Duplicity thrives amongst a throng of thieves, but not so much in the congregation of monks. For Yahaya Bello, a combination of dubious characters in the media have successfully painted a different persona of the man that has carefully transformed Kogi positively and placed it on the right path.
In 2016, just before he assumed office, Yahaya Bello faced all sorts of pressures from his kith and kin. They demanded the position of the Chief of Staff, regarded by many as the engine room in a government, to go to the same tribe as he was. This a justified demand by all indices of measurement since all the previous Governors were Igala and their Chiefs of Staff were also Igala. Yahaya Bello, an Ebira man, against popular demand and severe pressure, announced Chief Edward David Onoja, an Igala man, as his Chief of Staff to herald a new dispensation in Kogi state.
That is the man Bello, who appoints people based on capacity and ability instead of tribal inclination.
In 2017, when Bello decided to renovate the dilapidated structures of all the mission schools in Kogi state, he was swiftly called "an Islamic bigot" who wanted to "Islamize" the people. The media ran with it, and being a devout Muslim, no one cared to check these statements.
What they will not tell you is that Yahaya Bello, hanging on a promise made even before he assumed office, built a world-class Chapel at the Kogi State Government House for the first time in 28 years so that Christians could finally have a place to worship. They will not tell you that he is the first Muslim Governor from Kogi to have Christians as not only his Deputy to promote balance, but his Speaker of the House of Assembly, Secretary to the State Government, and all his three Heads of Service so far, Aide de Camp and several other positions one would term "critical". They will not tell you that he has supported the Church more than any other Governor, Christian or Muslim, in Nigeria today. They will not tell you that his feats have been so outstanding in that regard that he was awarded by the pinnacle Christian Body in Nigeria, the Christian Association of Nigeria, as the "friend of the church" in 2021.
That is the man Bello, who would rather build bridges instead of burning them.
As I speak to you, it is Yahaya Bello that has governed over the most secure Kogi in history. Even naysayers cannot deny that when it comes to security, Bello is on par with no one in Nigeria. His constant onslaught against kidnappers, armed robbers, and their ilk has seen Kogi experience unprecedented peace and tranquility despite being bordered by ten states and even Delta through waterways. How then will a man who spends billions every year be accused of sponsoring thugs whose desire is the destruction of lives and properties? It is simply illogical. The recent viral video which was misquoted to fit the desires of mischief makers has Bello threatening anyone who intends to come into Kogi to cause havoc because of politics. Under Bello as Governor, Kogi experienced the most peaceful election in her history. Under Bello, assets belonging to criminals have been destroyed. Under Bello, the security architecture has seen a massive facelift as well as the maximum support needed to curtail crime. Under Bello, the inordinate amount of deaths that used to trail tribal discord has been swept away.
That is the man Bello, who will go to any lengths and spend any amount to ensure that his people are safe.
I could go on and on. Bello has supervised a government of firsts. He is the first and only Governor to have all Vice Chairpersons in ALL Local Government Areas, all council chairpersons, and at least, 35% of all councillors in Kogi state be women. He is the only Northern Governor with a female Secretary to the State Government, Dr (Mrs) Folashade Arike Ayoade. He is the first Kogi Governor to create the Ministry of Mineral Resources despite Kogi harbouring Nigeria's greatest mineral deposits for many years, a move that ignited the race that birthed Kogi's inclusion as an Oil Producing state a few weeks ago. He is the only Governor in Nigeria with a female Aide De Camp.
He is the first Governor to superintend over a government with an average age of 35. He is the first Governor to have women as heads of at least five tertiary institutions in Kogi state, including Prince Abubakar Audu University. Bello is the first Kogi Governor to facilitate a 35-year development plan. He is the first Governor to play politics at the highest level in Nigeria, noting that Kogi's absence for years in critical decision-making gatherings has seen her lose many of her entitlements to others.
He is the progenitor of many more. That is the man Yahaya Bello.
It is no political gimmick to see him enjoy acceptance from thousands of young people across the country and even beyond, the writer of this piece being one of them. Before I started to write about Bello, I took my time to study his political journey, decisions and statements before concluding that he represents a new brand of politics never before seen in the history of this country.
A politics of sympathy over pain, ease over strain, equality over bigotry, tangible results over baseless promises, and courage over fear. This is what Kogi people currently enjoy under Bello. If the traditional media will not blow his trumpet, I will continue to do so until truth prevails over falsehood. An Igbo proverb advises us to "salute the dead; and if the heavens do not hear, the earth will hear".
I have decided to salute Yahaya Adoza Bello, the Governor of Kogi State for championing a new cause in our nation's history. His people are safe, they are united and they are experiencing heretofore unforeseen levels of infrastructural developments as well as massive investments on education and health.
If you doubt any of this, simply come and see for yourself.
Stop believing lies. The man Yahaya Bello is bold, revolutionary and true, no manner of media turn cloaks can sever tangible truths from the ground where it has been planted.
As you were.
About Post Author