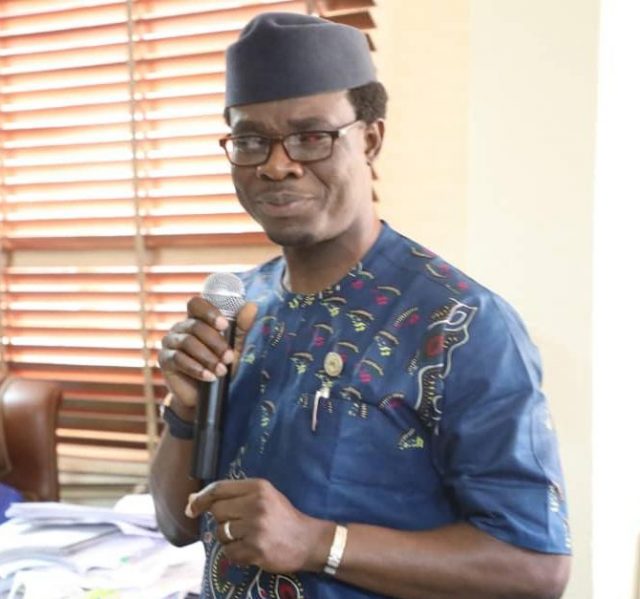 The Nigerian Representative in African Union Economic, Social and Cultural Council (AU-ECOSOCC), Dr. Tunji Asaolu has announced a ten thousand dollars (3.1Million naira) donation towards Covid-19 Youth Intervention Projects in Nigeria.
He made this cash pledged at the unveiling of Covid-19 African Youth Intervention Projects in Nigeria put together by the Office of the Commissioner for Youth Participation, Pan-African Youth Union (PYU) in partnership with African Youth International Development Foundation (AFYIDEF).
"In support of this initiative, the African Union ECOSOCC Nigeria Home Office has offered a $10,000 seed fund and accepted to mobilize philanthropists, donors, private & public institutions and all relevant stakeholders to support this initiative besides monitoring, evaluating, tracking impact asssessment and transparency & accountability of resource mobilization & utilization and continental official recognition for all who supported this noble course" he said.
Dr. Tunji Asaolu use the medium to commend all African Heads of States and Government, the African Union, Private and Public Institutions, African Centre for Disease Control, Medical and Paramedical Profesdionals, Donors, Philantropists, Youth Volunteers and all stakeholders for adopting different workable strategies in the fight against the spread of COVID-19 pandemic.
While responding on behalf of the organisers, Amb. Oladele Nihi, Commissioner for Youth Political Participation, Pan-African Youth Union (PYU) thanked African Union ECOSOCC Nigeria for her donation and said they have rolled out a Youth Driven Palliatives for African Youth, commencing with Nigeria to address difficulties sufferred by youth following the lockdown and restrictions to curtain the spread of COVID-19.
Nihi stated that the palliatives targets to adress Africa's largest population demography which are the youth. Stating further that, "In Nigeria today, the youth constitute almost 70%, thus are vulnarably exposed to hardship of hunger virus"
Amb. Oladele Nihi urge his fellow African youth to remain committed to the African Youth Chater in our collective effort to "Build the Africa We Want" where Peace and Development shall surpass insecurity, unemployment, job loss, poor infrastructures and other deficiencies.
Also speaking at the event, Ms. Opeyemi Aderinto, Country Director, African Youth International Development Foundation (AFYIDEF) said Youth are already exposed to unemployment, affordable and decent housing, access to finance for SMEs before the COVID-19 pandemic as such special long term sustainable and strategic continental programmes and policy frameworks is urgently needed to address the aftermath effects of COVID-19 which has grossly affected all sectors of global financial and economic growth of which Nigeria is not excluded.
She ended by saying, the implementation of their palliative measures shall be executed through a broadbase multi-stakeholders approach aimed to provide stipends, food items, engagement of youth volunteers to Post COVID-19 supports for youth led SMEs, financial and economic inclusive programmes and projects.
About Post Author