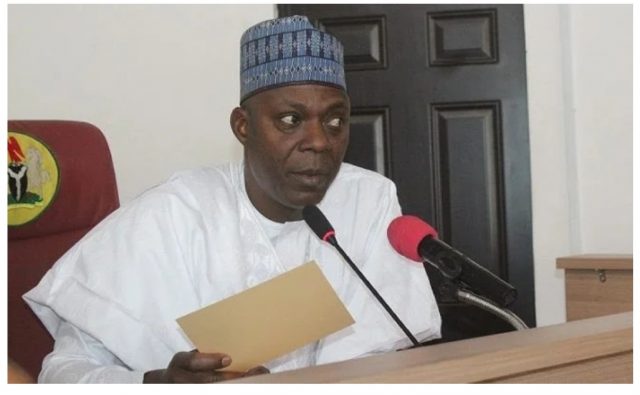 In view of the recent upsurge in cultist, kidnapping and thuggery activities in Lokoja town, Speaker of Kogi State House of Assembly, Rt Hon Mathew Kolawole has directed the Committee on Legal Matters to link up with the state Attorney General to review existing laws on cultism, kidnapping and other related matters.
Rt Hon Matthew Kolawole who gave the directive during debates on matters of urgent importance at proceeding, said kidnapping, thuggery and cultism have taken over the streets of Lokoja metropolis , adding that the development was not good for the image of the state.
The review of such existing laws would go a long way to spell out punitive measures for would be offenders and thus reduce such criminal tendencies, he said.
According to him, no fewer than three cult members recently lost their lives while some who were injured are still in hospitals. He reiterated that the situation was not acceptable.
Earlier, Hon Muktar Baje who represents Okehi State constituency had moved a motion for the House to consider the reactivation of street light on Government House to Federal Medical Centre Road so as to curb the excesses of criminal activities daily taking place there.
The motion was supported by Hon Alfa Momoh Rabiu who represents Ankpa 11 state constituency. He described the motion as a timely one ,saying it would reduce the high rate of ugly incidences taking place there.
Also supporting the motion with an amendment was Hon Musa Jimoh, representative of Yagba East, who prayed that the entire street light in Lokoja be reactivated.
Ruling, the Speaker said the entire street lights in Lokoja metropolis should be reactivated and added a prayer which directed the committee on works and housing to link up the Commissioner for works and housing.
Meanwhile, the House dissolved in to committee of whole to screen Sheik Luqman Iman as Chairman and Hon Abdulrahaman Dangana as Chairman and Permanent Member 1 respectively of Kogi State Hajj Commission as well as subsequently confirmed them.
The screening of Ohiami Felicity Eneze as member Judiciary Service Commission was stepped down for another legislative day.
About Post Author