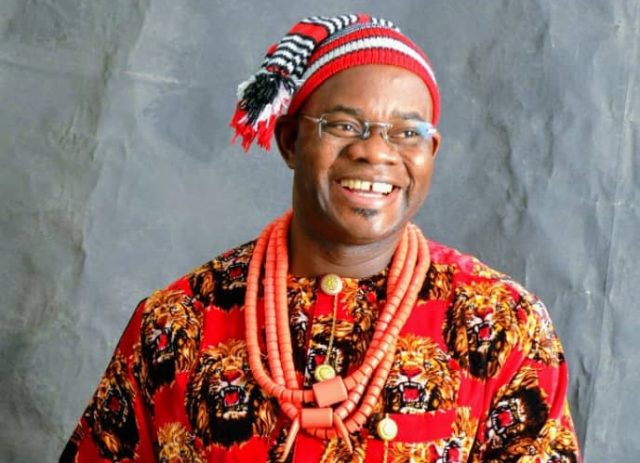 …Demands respect for the Unifier.
A group, CEDO 4 GYB2PYB has condemn in strong terms what it described as a misplaced outburst by the apex Igbo Socio-cultural organization, Ohanaeze Ndigbo against the Governor of Kogi State, Yahaya Bello, on the issue of zoning.
The Presidential Support Group of Governor Yahaya Adoza Bello, in a statement signed by its secretary, Mr. Iliyasu Zakari, said it is fully in support of the Governor's statement which is backed by the Constitution of the Federal Republic of Nigeria.
Iliyasu added that the Ohanaeze Ndigbo statement saying the governor was at the University when the issues of rotational Presidency was agreed is disrespectful and demeaning.
"Perhaps, they should also tell us where and who sat to make such agreement and how far that arrangement has taken us as a Nation.
"Was Ohanaeze Ndigbo in support of zoning when the Late Ambassador Ralph Uwechue's led the organization to support Former President Goodluck Ebele Jonathan in 2011 after completing the first tenure of the late President Umaru Musa Yar'Adua?
"For the records, Governor Yahaya Bello only stressed that Nigeria needs a leader who will unify the diverse people in the country.
"Governor Yahaya Bello's administration in Kogi State has demonstrated without doubt the capacity to unify and secure the people.
"In the past 5 years, Gov. Bello has appointed people from other states including Ndigbo sons and daughters to key and strategic positions in his cabinet. The Ndigbo sons and daughters doing their businesses in Kogi State can testify to the support they have received which has helped them and their businesses to flourish.
Without mincing words, Governor Bello unequivocally said "All I can say is that in factoring your 2023 equations, please allow yourselves to be guided by the National interest to input the following factors: Youthfulness, courage, security, diversity, clear records in successfully managing diversity which is where most post-Independence leaders of Nigeria have failed."
That is nationalistic and all groups including the Ohanaeze should be queuing behind him like we have seen in a couple of months as many groups across various ethnicity calling him to run to unify the Nation.
It's sad, that even in the 21st century Ohanaeze is still limiting leadership to an old, archaic, and unmeritorious model of leaders emerging and don't believe in the modern and pragmatic leadership the young people of this great nation, Nigeria can offer.
About Post Author