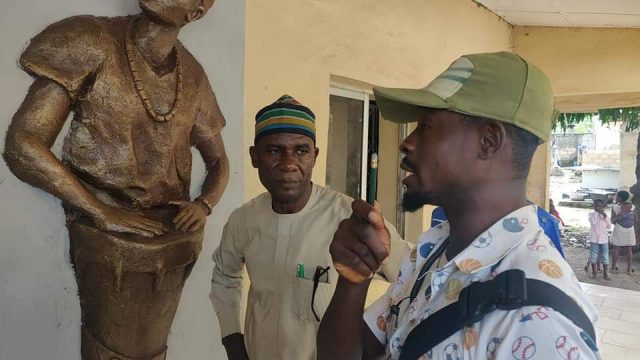 The commissioner gave the commendation while inspecting agencies and parastatals in the ministry as part of preparation for this year's International Tourism Day Celebration.
He said the corps member demonstrated capacity and commitment to the service of the state and the country, adding that he was prepared to do all within his powers to see that Mr Abraham was encouraged.
Hon Idachaba stated that since his deployment to the State Arts Council, Mr Abraham has shown himself to be a man of intellect with eyes for details on how best to give back to his place of primary assignment, a gesture that is rare in this time and age.
He said his identification with the young man was part of the virtues he has learnt from Governor Yahaya Bello who has used his administration as a launchpad for the state's development through selflessness and commitment to service.
The commissioner said the Governor had also taught his lieutenants how to make efforts to see they make the best of situations they find themselves, stating that act of sacrificial tendencies have been exhibited by the corps member, and thanked him on behalf of the state.
Responding, the corps member, Mr Peter Daniel Abraham, who is a graduate of Art and Applied Art from the Cross River State University said his desire was to see a better Nigeria, beginning from wherever he found himself.
The sculpture he made on the wall of the Art Council was inspired by the fact that Art starts with dance and that everything starts with a sound of music. He said drums were part of African Culture which has many messages that must be appreciated by all.
He thanked the leadership of the council for providing him with the enabling environment for service, saying he did the work with love despite the huge resources he expended on it.
About Post Author