The chaplain of Kogi State Government House, Pastor Henry Asarapo has enjoined believers to always give appreciation to Almighty God in all situations.
This view was backed by the scriptures as contained in 1 Thessalonians 5:18 which enjoined Christians Give thanks in whatever circumstances they find themselves.
His sermon also generously referred to the Book of Psalms where God instructs believers to always come to the presence of the Almighty with Thanksgiving.
According to the scripture as quoted by the clergyman, the Almighty God is deserving of gratitude for having loaded the days of Christians with several benefits beyond their comprehension and exhaustion.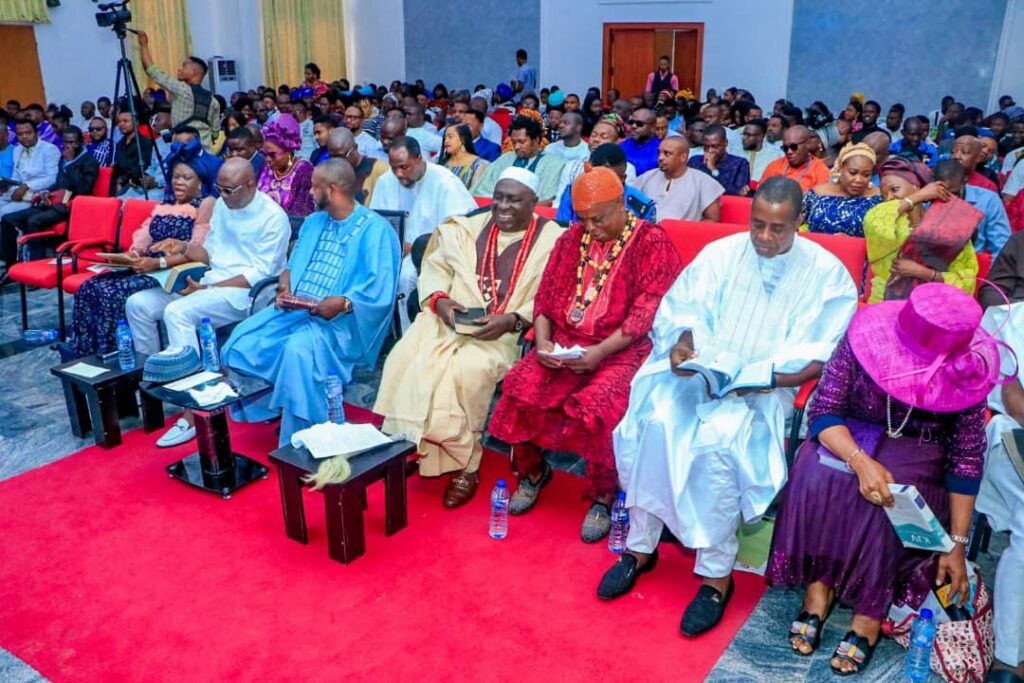 Speaking, the State Governor, Alhaji Yahaya Bello who was represented by his Deputy, Chief Edward Onoja had described the Supreme Court victory as a sign that God was not done with the State.
The Governor who thanked the people of the state for their support and dedication to his government's agenda for development, restated his commitment to ensuring socioeconomic and infrastructural development of the entire state.
He said his government was enthroned by the Almighty God and that He was the only that could change the mandate, and called on everyone to join hands with him in his determination to bring positive changes to the state.
The speaker of the State House of Assembly, Hon Matthew Kolawole and the Secretary to the State Government, Dr (Mrs) Ayoade Folashade Arike also added their voices to the Thanksgiving, stressing that they were before the feet of God to dedicate the victory.
Kolawole was particularly estatic, noting that their steadfastness and continued loyalty to the party and the government in power was justified, because they knew that Governor Bello won the election and that it was time to evolve programmes that would take the state to the next level of development.
On her part, the Secretary to the State Government stressed that Kogi was marching on and that no plans to derail it would succeed because the administration was building structures on solid grounds.
www.insidestoryng.com
About Post Author