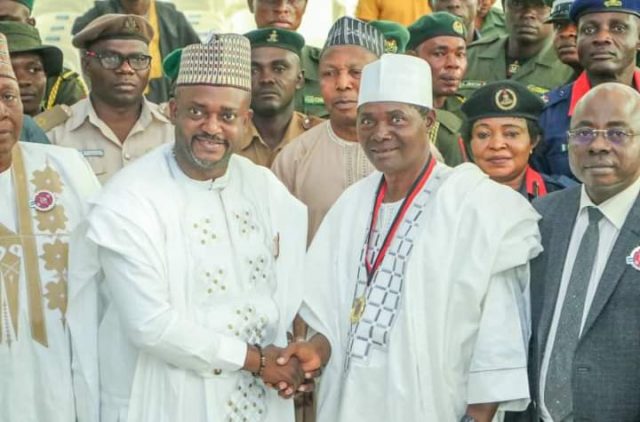 Kogi State Governor, Alhaji Yahaya Bello has enjoined the people to always embrace peace, as peaceful coexistence was necessary for societal development.
Governor Bello made the statement in Lokoja on Thursday while launching the Emblem for the 2019 Armed Forces Rememberance Day for the State Legion of Ex – Servicemen.
The Governor said the country was blessed with necessary resources that would transform it in an instant, and wondered why people take lives they didn't create because of fight to gain worldly resources more than others.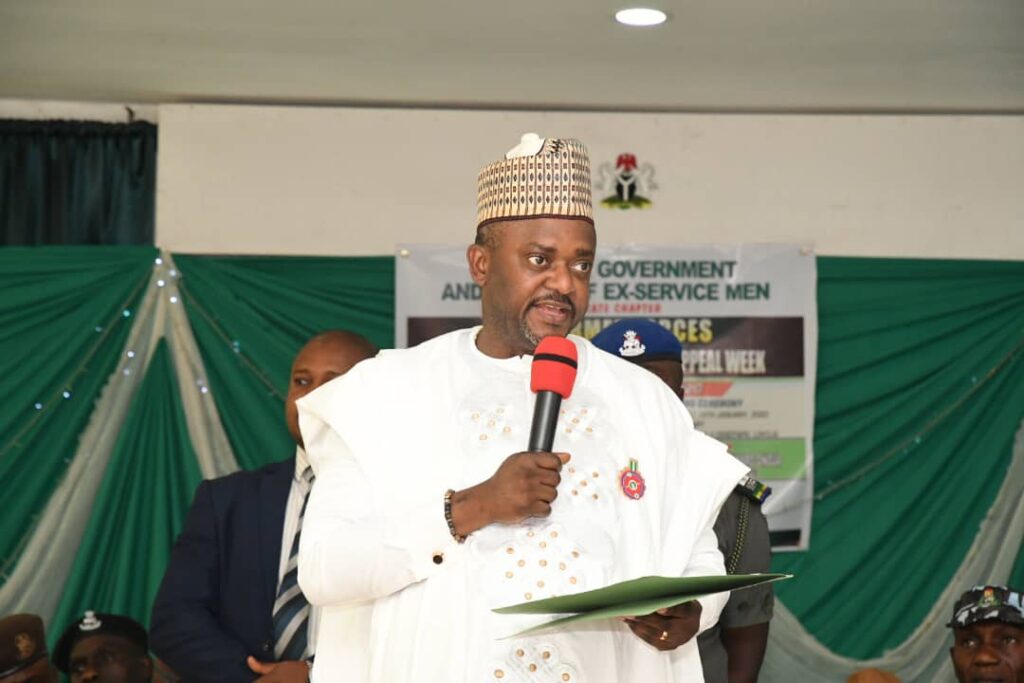 Represented by his deputy, Chief Edward Onoja, Bello applauded the State Legion of Ex Servicemen for their contribution to ensuring his victory in the last governorship election, and thanked them for giving him the opportunity to consolidate on his first term records.
He promised to look into the requests the Legion put before him, saying that he was passionate about security of lives and property because there was no alternative to peace.
Earlier in his address, the State Chairman of the Legion, Warrant Officer David Salawu had expressed gratitude His Excellency, Governor Yahaya Bello for the implementation of the monthly subvention to the Local Government Legion Offices, securing of befitting office accommodation for them and other things that have made life meaningful for members.
He also appealed for the implementation of the increment in subvention to the State Legion office among other requests to make the legion more comfortable.
In his address, the State Security Adviser, Navy Comamnder Jerry Omodara had also applauded the current administration for taking issues that concerned the welfare of the legion members seriously, and expressed gratitude on their behalf.
Other speakers, including the Makama of Lokoja, Rtd Rear Admiral Ibrahim Dirisu all praised members of the Legion and solicited public assistance for members to make life meaningful for the loved ones they left behind.
About Post Author